Custom Diploma Frames
If you didn't find a diploma frame on our website that you like, here are some more options. In this section you can order a diploma frame from one of two quality vendors that we offer. Both of these vendors offer you the opportunity to customize your frame with different options. The vendor, instead of Balfour of Norman, will bill orders placed through the links below and your diploma frame will ship directly from the factory to the address you enter.
To view the options or place an order, click on the links below.
Please allow 2-3 weeks for production and delivery.
Feel free to call us at (405) 321-6539 if you have any questions.
Custom Frames by Church Hill Classics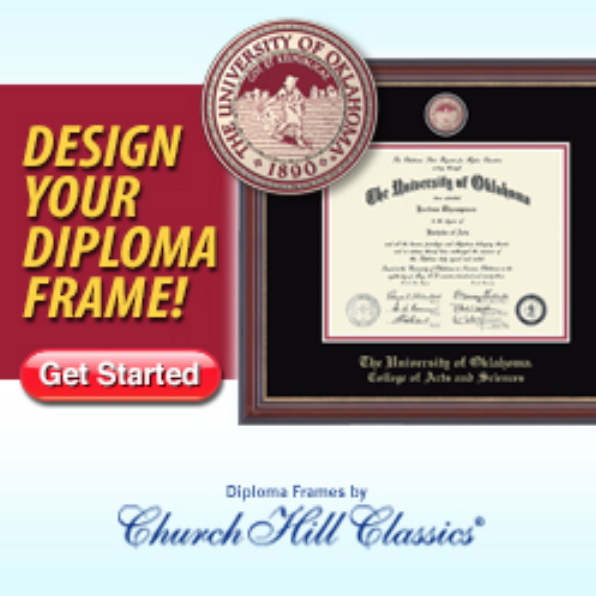 Custom Frames by University Frames